POLYCARPO is a new shop in Ilioupoli / Athens with a plethora of natural and organic
products such as spices, herbs, tea, dried fruits, nuts and fresh cut coffee.
The interior design of the shop has been developed based on two parameters, functional
and aesthetic.

FUNCTIONAL
Regarding the functional part we design special furniture pieces for each group of products, ensuring their proper presentation and also the right ergonomics during use (serving). All the furniture has been designed as one continuous system based on the arrangement of the store. A key challenge for us was to manage the left side of the shop with the windows. We wanted to preserve the view of the interior without wasting precious space for the goods. So we design furniture with closed and open backs controlling the view and we made them removable to allow the cleaning of the windows. On the right we design a special cabinet for nuts and a mobile shelving system that serves the products
 that are in jars.

AESTHETIC
With basic materials, oak wood and metal, we tried to give a modern approach to a more traditional category of shops, without losing the warm welcoming atmosphere and immediacy that such stores had in the past.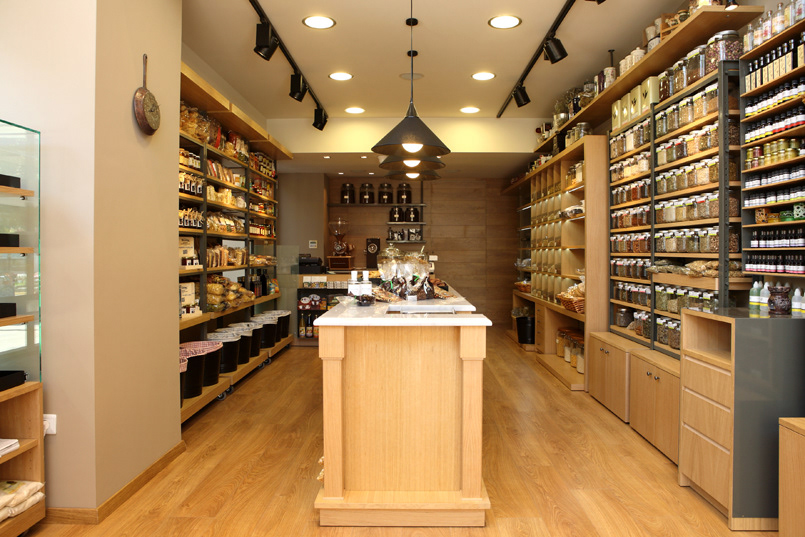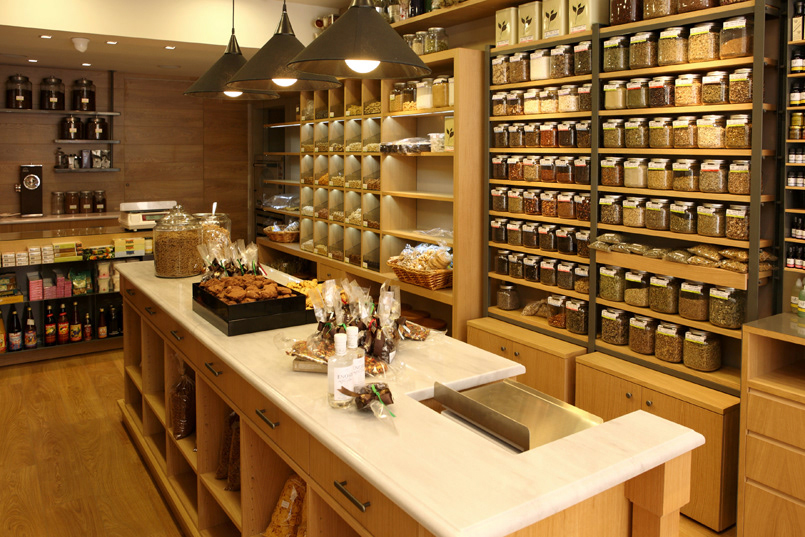 Photography by Kelly Filiou